Extending PortSwigger Burp Suite through JRuby.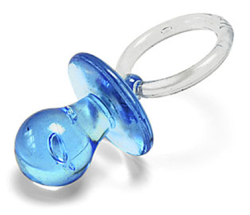 Buby is a mashup of JRuby with the popular commercial web security testing tool Burp Suite from PortSwigger. Burp is driven from and tied to JRuby with a Java extension using the BurpExtender API. This extension aims to add Ruby scriptability to Burp Suite with an interface comparable to the Burp's pure Java extension interface.
Dependencies
jruby: Burp is Java based and the buby extension is developed specifically around JRuby. The MRI (c version) will not work.
Burp or BurpSuite: Buby is useless without a copy of Burp.
Install
See the README
Documentation
See the yard documentation
Or, see the rdoc documentation if you'd prefer
License
* Burp and Burp Suite are trademarks of PortSwigger Ltd. Copyright 2012 PortSwigger Ltd. All rights reserved. See http://portswigger.net for license terms.
* The Buby Ruby library and its accompanying BurpExtender implementation are both freely available under the terms of the MIT public license:
(The MIT License)
Copyright (C) 2009-2010 Eric Monti, Matasano Security
Copyright (C) 20010-2012 Timur Duehr, Matasano Security
Permission is hereby granted, free of charge, to any person obtaining a copy of this software and associated documentation files (the 'Software'), to deal in the Software without restriction, including without limitation the rights to use, copy, modify, merge, publish, distribute, sublicense, and/or sell copies of the Software, and to permit persons to whom the Software is furnished to do so, subject to the following conditions:
The above copyright notice and this permission notice shall be included in all copies or substantial portions of the Software.
THE SOFTWARE IS PROVIDED 'AS IS', WITHOUT WARRANTY OF ANY KIND, EXPRESS OR IMPLIED, INCLUDING BUT NOT LIMITED TO THE WARRANTIES OF MERCHANTABILITY, FITNESS FOR A PARTICULAR PURPOSE AND NONINFRINGEMENT. IN NO EVENT SHALL THE AUTHORS OR COPYRIGHT HOLDERS BE LIABLE FOR ANY CLAIM, DAMAGES OR OTHER LIABILITY, WHETHER IN AN ACTION OF CONTRACT, TORT OR OTHERWISE, ARISING FROM, OUT OF OR IN CONNECTION WITH THE SOFTWARE OR THE USE OR OTHER DEALINGS IN THE SOFTWARE.
Download
You can download this project in either zip or tar formats.
You can also clone the project with Git by running:
$ git clone git://github.com/tduehr/buby